Miyamit Falls (Fresh air, lush scenery, adventure)
If trekking is what you are looking for, then Porac Peak offers a breathtaking view of the spectacular Miyamit Falls.
The Porac Trail is an alternate trail leading to the Pinatubo Crater Lake and meanders around the mountain for a 28-kilometer non-stop scenery of unspoiled beauty, lush forests, and natural wonders.
Miyamit Falls have strong and powerful currents that fill a basin of clear and cool water perfect for swimming. Miyamit falls continues to inspire awe from adventure seekers who happen to stumble upon this largely undiscovered charm at the heart of Porac.
Hacienda Antonio of Señura, Porac
Thru the assistance of the Bayung Porac Administration under the leadership of Mayor Jaime V. Capil in coordination with Porac Tourism and Department of Tourism, Hacienda Antonio of Señura, Porac is now open to cater your intimate gatherings with the assurance of its capacity to implement health and safety protocols amid Covid-19 pandemic.
All M.I.C.E and Tourism Establishments in Porac must secure a certificate of permit to operate prior to any forms of operation/s to ensure their capacity to implement the aforementioned protocol. With Bayung Porac, your safety is our priority.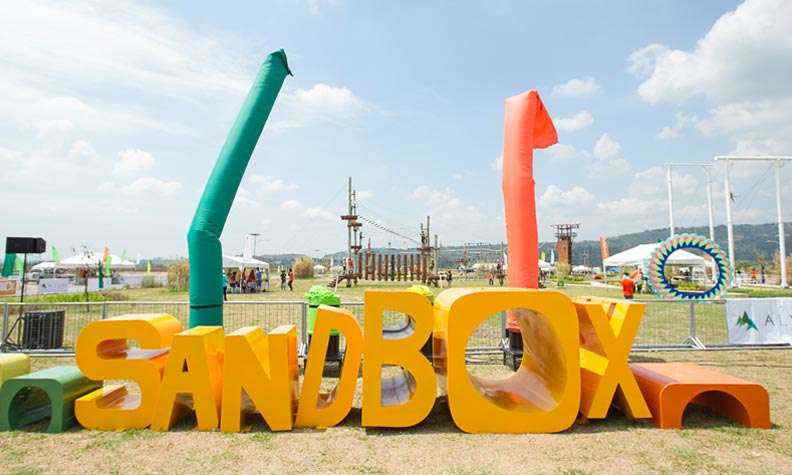 SandBox at Alviera
Ayala Land, Inc., in partnership with Leonio Land, is launching its latest large-scale, integrated mixed-use development in Porac, Pampanga called Alviera, a 1,125-hectare township designed to seamlessly combine urban living with nature. The first of Alviera's attractions is SandBox, which offers visitors memorable outdoor experiences from a number of attractions and adventure courses.
Binulu Festival (Indigenous cooking traditions at its finest)
Food and festivities more your thing? Then Porac'sBinulu festival will give you a taste of traditional food made popular by the Aetas. The Binulu Festival which started in 2005, highlights the cooking of rice and viands such as fish, pork, chicken and other seafood stuffed and cooked together using a variety of bamboo called bulu. The festival is held every year in late November and aims to create a sense of community, as participants represent their barangays and would have to come up with a binulu dish with the help of the community.